Boston Wedding Videography
At Beabout Exposure we capture commitment through visual storytelling. Creating unique and unforgettable wedding films for nostalgic couples.  We are an award  winning Boston wedding videographer film house. Brittany and I are storytellers that transform your day into a film that will last a lifetime. Every film is uniquely tailored to each couple, through story telling sessions, music selection, and our authentic color grading process. We would be delighted to meet with you and capture all of your special moments on one of the biggest days of your lives. We do this out of passion and a love for capturing your special moments. If you think having the ability to reminisce the beginning of your lifelong commitment with the love of your life is worth celebrating time and time again, you're in the right place!
One of the best things we did while wedding planning was hire Philip and Brittany to do our videography. They were amazing through every step of the wedding process and allowed me to feel stress-free in regards to the videography. Even when it came to pivoting all our plans and reimagining our wedding during the pandemic, they were flexible, understanding and excellent with communication.
We offer wedding film investments that start at $3,599.
Stunning Intimate Elopement in the Berkshires

Like countless other 2020 couples, Ellie and Alex, had to re-imagine their wedding day because of COVID-19. While it may not have been the huge, relaxed bash with a 10-piece band and all their friends, they had a beautiful intimate backyard wedding nestled in the Berkshires with their families.If you are looking to get out of Boston for your day, this is for you!

Notebook worthy vows exchanged in the elegant yet rustic 1620 Winery in Plymouth, Massachusetts
Every detail of Kristin and Ryan's wedding gave a tiny insight into their amazing story filled with love, humor, and FUN. During the reception Kristin managed to pull off a HUGE surprise for Ryan, complete with all the Miami vibes!

Brittany and Phillip were an absolute joy to work with! From the moment we began working with them, it was clear videography is their passion. They go above and beyond to make sure your video is everything you have imagined and more. They are both extremely kind and professional and make the filming process so easy and comfortable! I couldn't imagine having anyone else capture our wedding day. We truly couldn't recommend them enough!
The Wedding Of Shauna and David at The Royal Sonesta Hotel, Cambridge Massachusetts

This. Right. Here. What an amazing experience! Just a flat out beautiful, fun, unbelievable wedding in the city of Boston.
An amazing sunset at Granite Links Golf course accompanied by beautiful views of the city of Boston
Kevin and Gina were an amazing couple to work with and you could really feel the love during their wedding.On top of everything their beautiful fur baby Charlie joined us!! Did we mention the amazing views of Boston!

Phil was amazing to work with! He was professional and worked really well with my other vendors to make sure everything was captured smoothly. His sense of humor and easygoing-ness (is that a word?) helped calm some of the nerves of the day. My husband and I felt confident from the first meeting with Phil that he was a great choice, and he never let us down. On top of capturing such amazing footage that made us cry and laugh in the same video, his timeliness was unprecedented.
We want to transport you back to the day you said, "I do" anytime you watch your film through: 
Connection-when our couples are comfortable in our presence they can be themselves in front of our cameras

Quality-we limit the number of weddings we film in order to give our clients a personal experience

Authenticity-your wedding film will be uniquely yours in every aspect of its production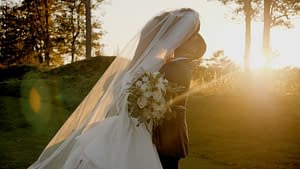 Weddings
As far as weddings go Kristen and Joe's was STUNNING!! They had their first look on a beautiful private beach in Cape Cod, MA. accompanied
Read More »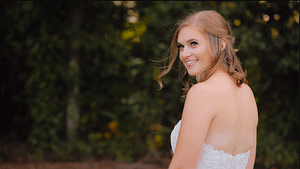 Weddings
In a year full of uncertainty, it was a breath of fresh air to celebrate Katie and Joe's wedding on the original date planned and
Read More »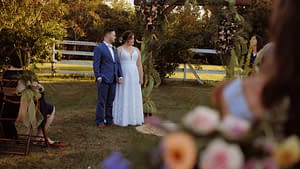 Weddings
Stunning Intimate Elopement in The Berkshires, Massachusetts – Incredible Vows and Speeches 😭 Like countless other 2020 couples, Ellie and Alex, had to reimagine their
Read More »