Course Creator 360 for Your Online Courses
Unlocking Success: The Power of Course Creator 360 for Your Online Courses
In the rapidly evolving world of online education, staying ahead of the curve is crucial for course creators and educators. With numerous platforms and software available, managing different aspects of your online course can become overwhelming. However, Course Creator 360 emerges as a beacon of innovation, combining the best features of popular tools like Kajabi, Teachable, Mailchimp, Zapper, and more into a single, streamlined software solution.
When we were developing our course, From Ring to Revenue, we didn't know where to start or how to get going. We first purchased Course Creator Pro because we were Fulltime Filmmaker members it just made sense. That is how we found their companion software platform. Let's explore the benefits of Course Creator 360 and why it should be your go-to platform for managing your online courses.
1. Comprehensive Integration:
Course Creator 360 sets itself apart by consolidating various functionalities into one powerful platform. Gone are the days of juggling multiple software tools. With Course Creator 360, you have a centralized hub that seamlessly integrates essential features like email management, text messaging, workflows, automations, and sales funnels. This comprehensive integration saves you time and effort, allowing you to focus on what truly matters: creating exceptional educational content.

2. Streamlined Workflow:
Efficiency is the cornerstone of success in any venture, and Course Creator 360 excels in optimizing your workflow. By eliminating the need to switch between different platforms and applications, you can navigate your course creation process seamlessly. From designing captivating landing pages to managing email campaigns, Course Creator 360 ensures a smooth and hassle-free experience. With a user-friendly interface and intuitive controls, you can accomplish more in less time.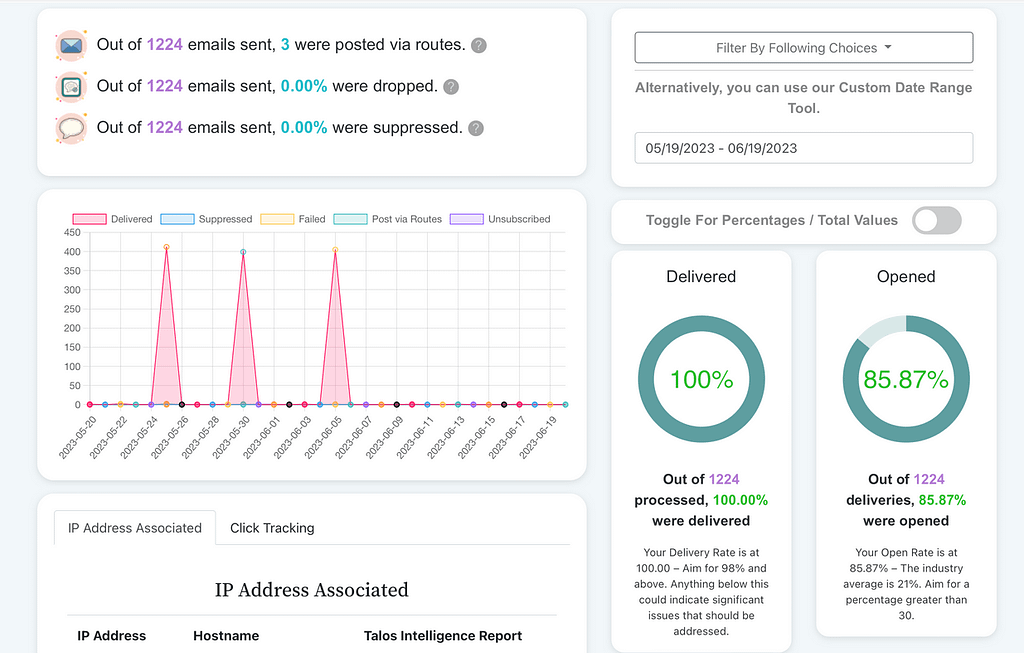 3. Enhanced Email Marketing:
Building meaningful connections with your students is paramount in online education. Course Creator 360 empowers you to nurture those connections with its robust email marketing capabilities. By managing all aspects of your email campaigns within the platform, you can effortlessly create and send personalized messages, newsletters, and updates to your audience. Course Creator 360's advanced segmentation and automation features enable you to deliver the right content to the right people at the right time, boosting engagement and retention rates.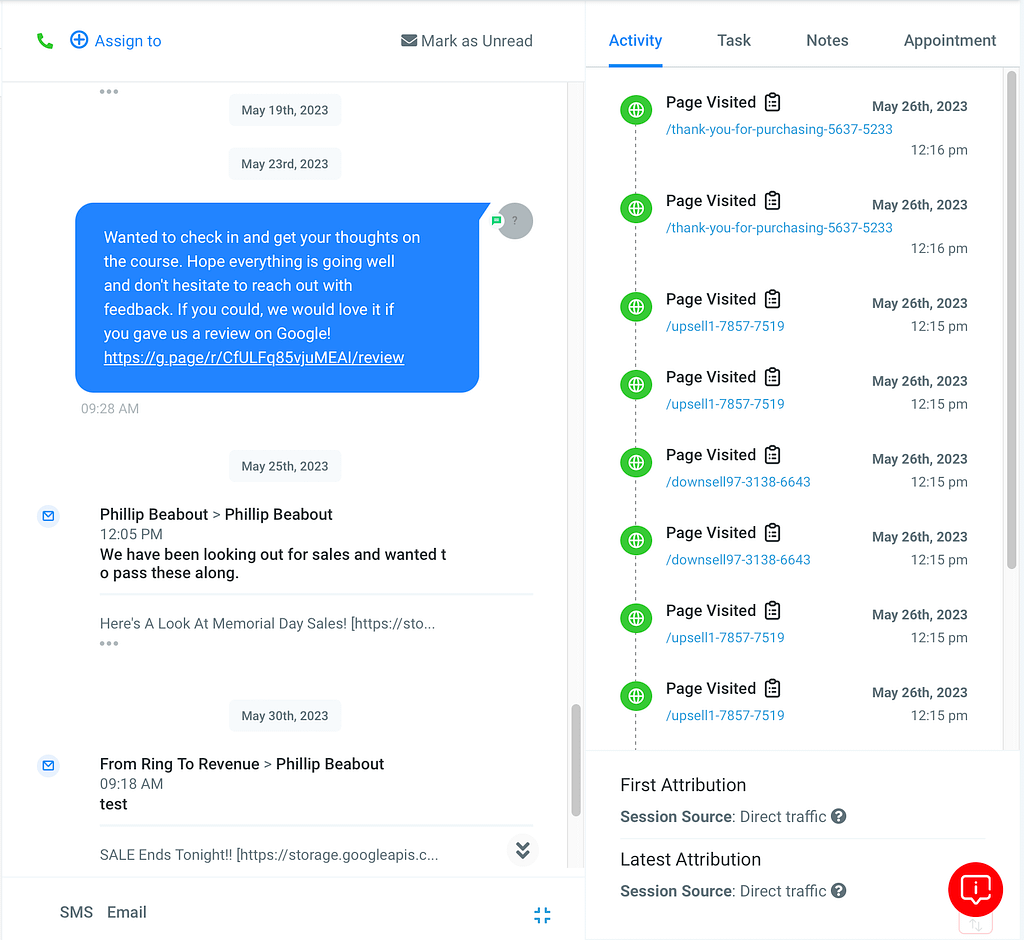 4. Targeted Text Message Communication:
In today's fast-paced world, text messaging has become an integral part of our daily lives. Recognizing this, Course Creator 360 includes text message management as a key feature. By leveraging the power of SMS, you can instantly connect with your students, sending them timely reminders, course updates, or exclusive offers. The ability to engage with your audience through multiple channels enhances the overall learning experience and helps you stay top of mind.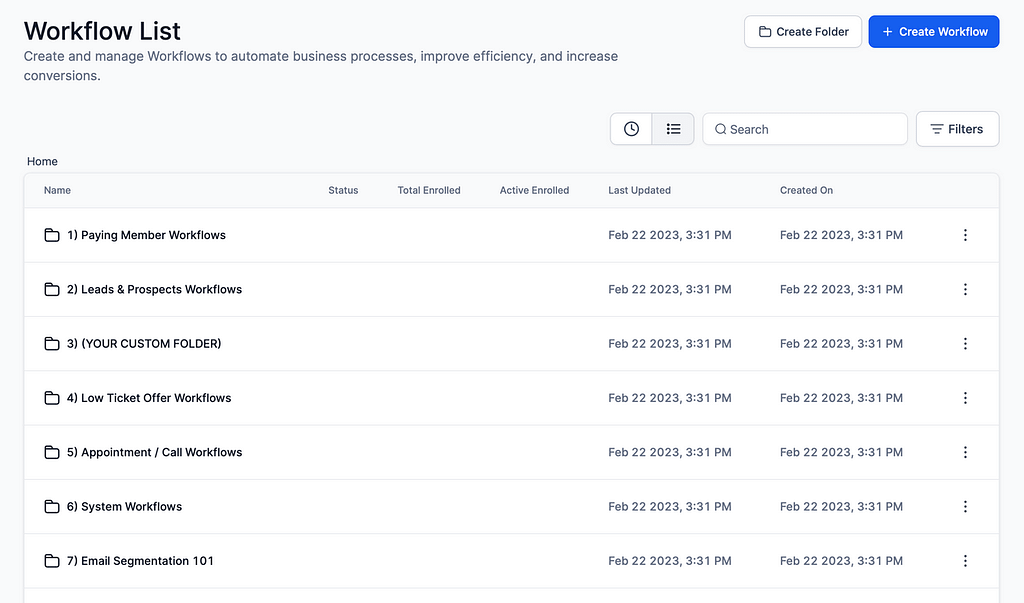 5. Seamless Workflows and Automations:
Automation is the secret ingredient behind efficiency and scalability. Course Creator 360 understands this principle and provides a range of powerful automation tools. From automatically enrolling students in courses to sending customized emails based on their progress, these workflows streamline your course delivery process. By reducing manual intervention, Course Creator 360 frees up your time, allowing you to focus on creating valuable content and growing your online course business.
6. Optimized Sales Funnels:
Generating revenue from your online courses is a fundamental goal. Course Creator 360 equips you with the necessary tools to create and optimize your sales funnels. With a built-in sales funnel builder, you can craft compelling offers, upsells, and downsells to maximize your course sales. Course Creator 360 also provides detailed analytics and reporting, giving you valuable insights into your funnel's performance and enabling you to make data-driven decisions for continuous improvement.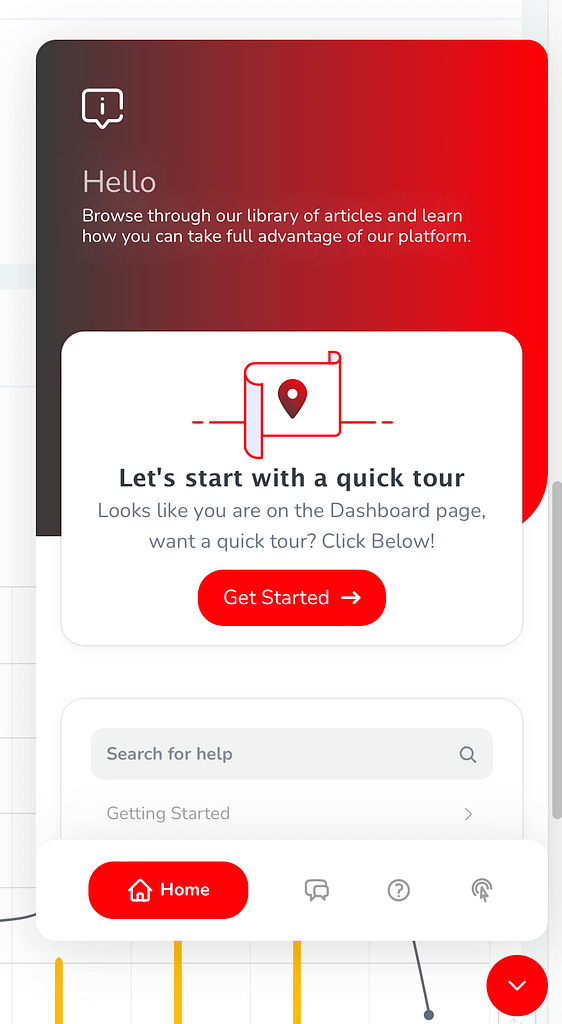 7. Reliable Customer Support:
While Course Creator 360 offers a comprehensive and user-friendly platform, there may be times when you require assistance. The team behind Course Creator 360 understands the value of exceptional customer support and provides reliable, timely assistance. Whether you have technical queries, need guidance in using specific features, or require troubleshooting, their support team is readily available to address your concerns. With their prompt and knowledgeable support, you can overcome any obstacles quickly, ensuring a smooth experience while using the platform. Having dedicated customer support at your disposal allows you to focus on creating and delivering your online courses, knowing that you have a reliable partner to rely on whenever you need assistance. I have used the customer support chat line a lot, they have always been prompt and knowledgable. Which has come in super handy.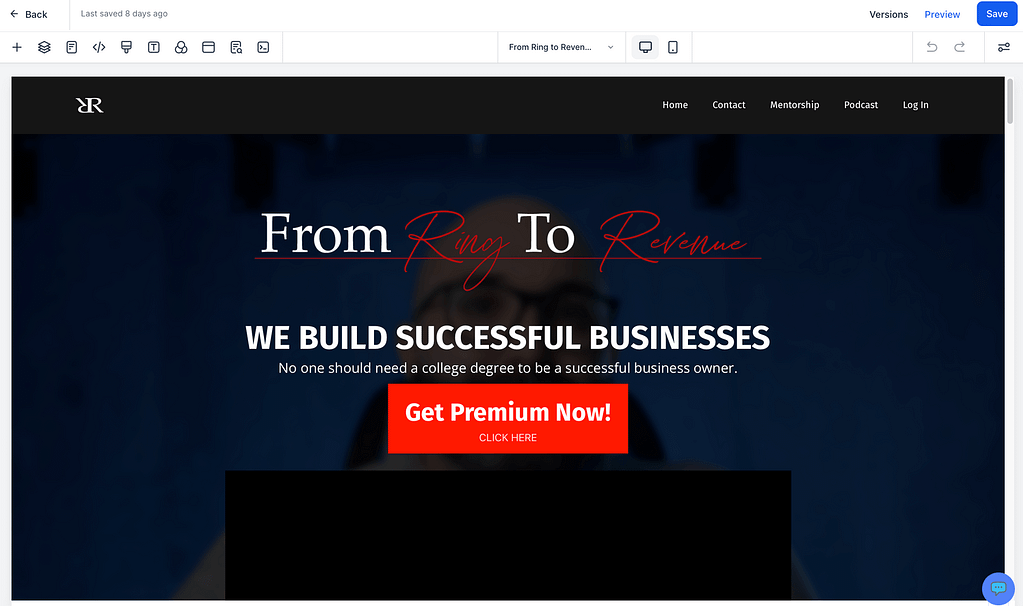 8. All-in-One Solution: Website Hosting Included:
Course Creator 360 goes above and beyond being a comprehensive course management platform. It also offers website hosting capabilities, eliminating the need for separate hosting services. By hosting your website directly on Course Creator 360, you can enjoy a seamless experience with all your course creation and website management needs in one place. This integrated approach saves you time and simplifies your online presence management, allowing you to focus on creating and delivering exceptional online courses without the hassle of dealing with multiple platforms or services.
By hosting your website in the software, you benefit from the same level of reliability, performance, security, and technical support that the platform provides for course creation. With this all-in-one solution, you have the convenience of managing your courses and website from a single dashboard, streamlining your operations and maximizing efficiency. From designing captivating landing pages to managing website content and course enrollments, this platform offers a comprehensive solution that caters to all aspects of your online presence. Plus they just rolled out a new interface for website building which is more streamlined and more user friendly.
By combining website hosting with its robust course creation and management features this software empowers you to establish a cohesive and professional online presence. With a user-friendly interface, reliable hosting infrastructure, and seamless integration, you can confidently showcase your courses, engage your audience, and drive success in the online education space.
We are an affiliate of Course Creator 360 and will receive a small commission if you use our links. Also, all of the images are from our actual CC360 back end. Feel free to reach out if you have any questions. Click here to go home.