Top 7 Cape Cod Photographers [Updated For 2020]
We'd love to help you find the perfect photographer for your wedding!
So you find yourself engaged, now what?! Congratulations, you are now planning a wedding! There are blogs, pins, magazines, and checklists galore, to tell you what steps you need to take next. If you are looking to check off the "find a photographer" box and you are planning a wedding in Cape Cod, Massachusetts or on the South Shore you are in the right place. Now you are asking yourself, "Why are video folks promoting wedding photographers?" Good question! There are a TON of  Cape Cod photographers and we have worked alongside some really talented and down to earth photographers who we think you should know about. We put together a short list of some of the best wedding photographers the South Shore has to offer in order to help ease your search burden and make your wedding day even more special! Our Top 7 Cape Cod Photographers is in no particular order to return home click here.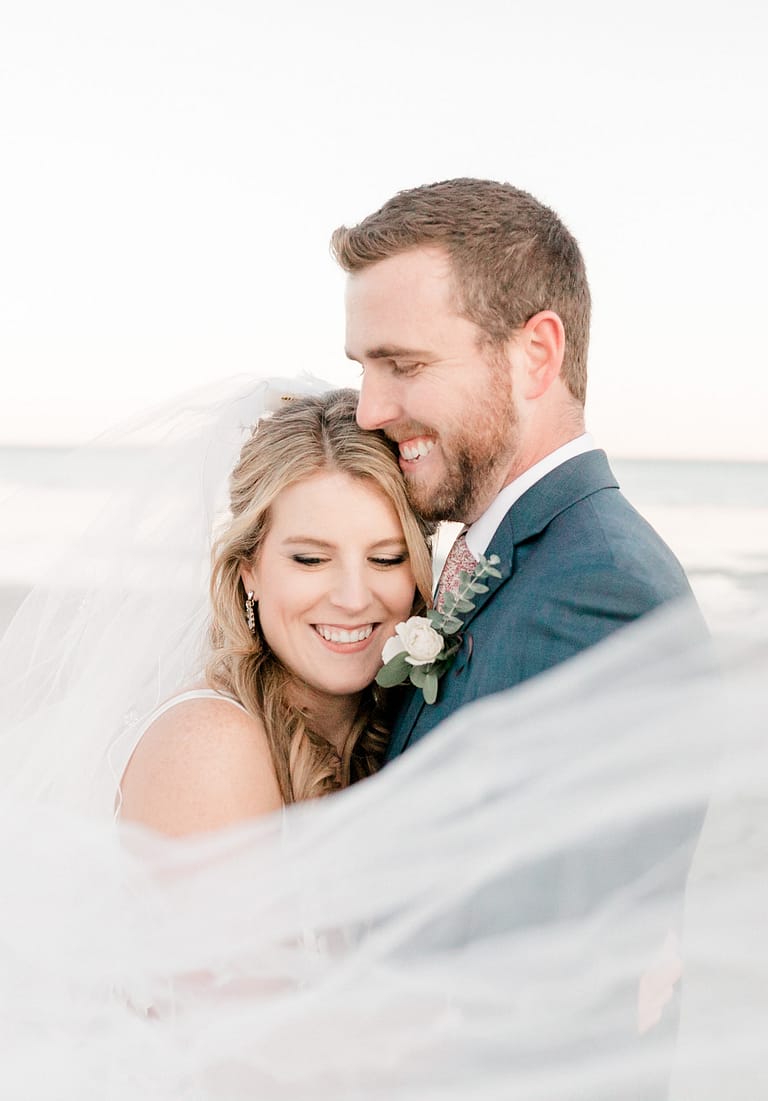 If you are looking for a personal cheerleader and hype woman Alex is the photographer for you! She is positive, creative, flexible, and always looking for the best natural light. Alex's attention to detail is unmatched! She really gets into her element and works magic when she is styling bridal accessories and she knows how to capture couples in those romantic and dreamy shots. With Alex behind the camera you can rest assured that she is going to capture your day in the best way and you are going to walk away with a new friend for life!
Website:https://www.alexandraboncek.com/
This husband and wife duo will be sure to set your mind at ease. Kim and Adam take the time to get to know you before the big day, because establishing relationships with their couples is of the utmost importance to them. They work seamlessly together to capture your wedding day as it unfolds in a documentary style approach. If you are looking for a down to earth and easy going team to capture your wedding day they are the photographers for you. They might even bring chilled champagne for an impromptu celebratory toast after the "I dos".
Website:https://k-a-photography.com/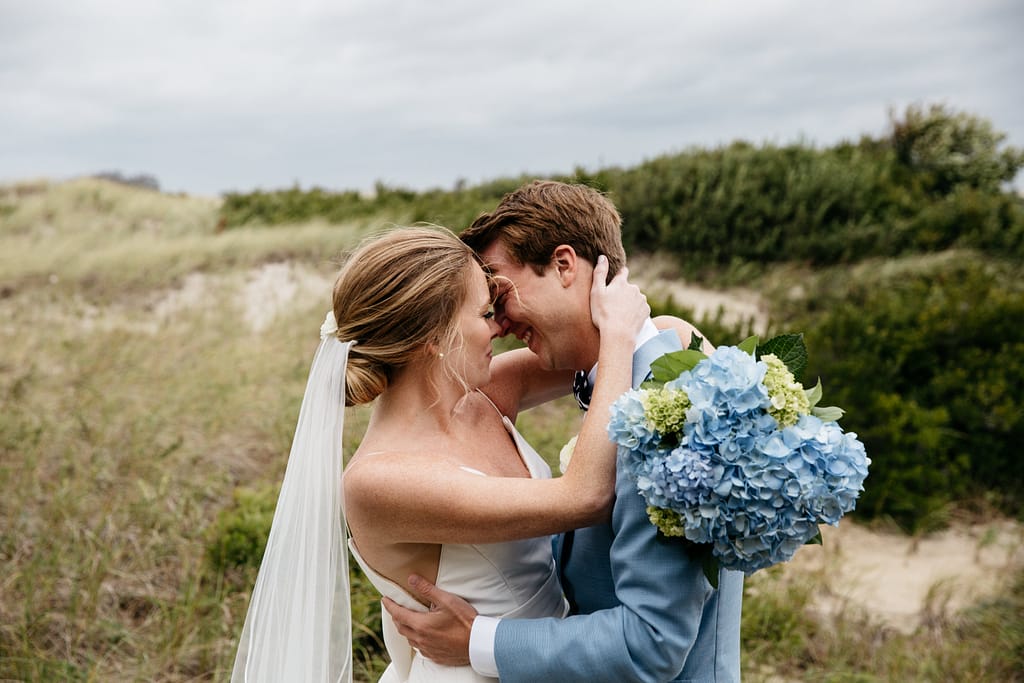 Sandy Neck Beach//Barnstable, MA
Sarah is all about incorporating movement in her shots and capturing the moments that you feel, the hugs, the laughter, and tears that you share with your closest family and friends. If you take a moment to read the kind words Sarah's current and former clients have written they all have something in common. Sarah has the ability to make even the most camera shy person comfortable and at ease during their session. She is invested in capturing the emotions of your day, you might even catch her shedding a tear as you recite your vows.
Website:https://www.sarahwestonphotography.com/contact
Merrisa Caroline Photography + Video
There is just something about a husband and wife team that brings peace of mind and familiarity when capturing your wedding day. Merrisa and Nick are "wedding ninja's"
Definition of wedding ninja
:capturing the raw emotions of the wedding day while being inconspicuous: not obtrusive:
Together they are able to freeze moments in time from angles others may have overlooked. Oh, and if you want to make it a destination wedding considered their bags packed!
Website:https://merrisacarolinephotography.mypixieset.com/
Instagram:https://www.instagram.com/merrisacarolinephotography/
If you are an adventure seeking, nature loving couple that loves to travel Meghan is the photographer for you! Not only is she an amazing photographer, but she is also an avid outdoor enthusiast and Wilderness First Responder.  Whether you are tying the knot on one of Cape Cod's beautiful beaches, eloping amongst the trees of a National Park, or destined to say "I do" abroad Meghan has done it all! Her passport is always current and her portfolio will take you all over the world in celebration of love. 
Website:https://meghanlynchphotography.com/
What is left to say about a photographer who has won prestigious wedding industry accolades and awards? Well not much, but we will give it our best! With Ivan you can rest assured that your photos will be anything but simple. For Ivan the goal is to create images that have the ability to leave a lasting impact, his style is consistently artistic and stylish . If you are looking for an amazing photographer who will bring out your best elegance, vibrancy, and style on your wedding day, Ivan, with Mind on Photography might just be the photographer you need. 
Website:https://www.mindonphotography.com/wedding-engagement-photography
Plymouth Marina//Plymouth, MA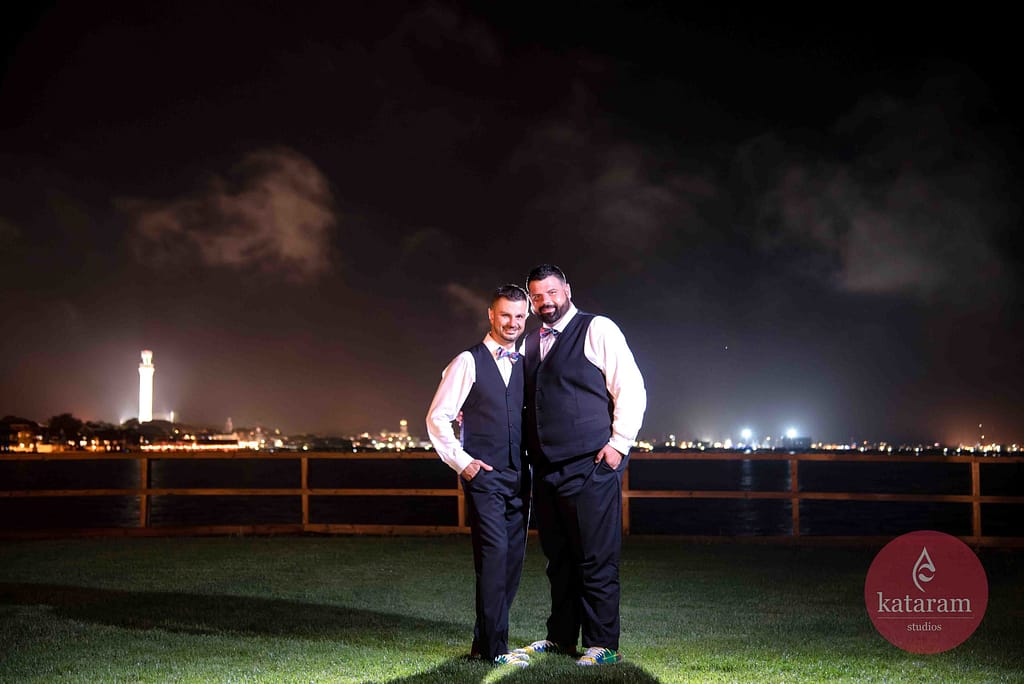 Surprise, surprise another husband and wife duo! Kat and Aram are not only talented photographers, but they definitely add an element of fun to everything and everyone they photograph. They love what they do and it shows through the images they capture.
Website:https://www.kataramstudios.com/
Investing in a Timeless Keepsake
Cape Cod is a beautiful place to have a wedding, it is host to stunning venues, and possesses some truly talented wedding photographers. We honestly cannot say enough great things about these Cape Cod Photographers! We admire all of their work and have been fortunate to work alongside many of them, sometimes multiple times.  It is unfair to judge a photographer by one image, so make sure you visit their websites, browse their individual portfolios, and read client testimonials. If you could see you and your partner in one or more of their images reach out, check their availability and schedule a call to discuss your wedding vision.  Investing in the documentation of your wedding day through photography, videography or both is one of the most valuable investments you can make.  After all the time, energy and resources you dedicate to planning your wedding, you will want to have something tangible to remember. The day goes by in a flash and once the eyelashes fall off, the flowers wilt and that yummy cake is all gone all you will have left are the memories.  If you are looking to have your wedding day filmed be sure to check us out at Beabout Exposure