Enhance Your Wedding Film Delivery with Vidflow: A Platform Designed for Elegance and Convenience
In today's digital age, sharing precious moments has become an essential part of any wedding celebration. Couples want to relive their special day and share it with loved ones effortlessly. Vidflow, a remarkable wedding film delivery platform, offers a seamless and customizable solution for wedding filmmakers to showcase and distribute their wedding films. With its beautiful templates, extensive customization options, and compatibility with various devices, Vidflow has established itself as an invaluable tool for wedding filmmakers in the luxury wedding market and below. This is our honest review of Vidlow as we have used them for years now, our couples love it and so do we.
This post does contain affiliate links, however if you use them you get 20% off your subscription. Clicking any link should give you the discount, you can always use code WVFB20 at check out too.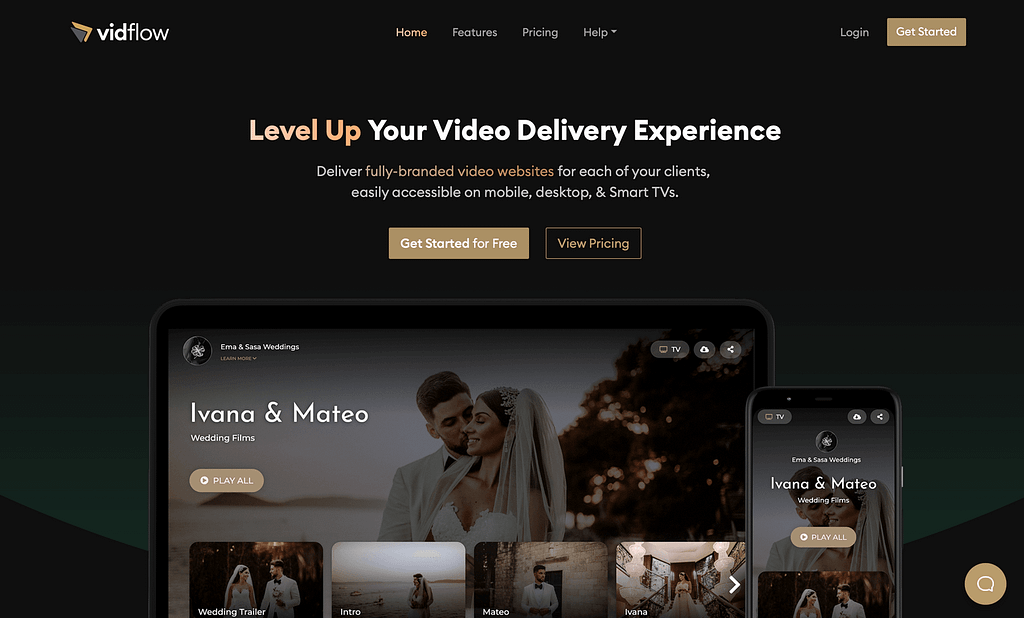 1. Stunning Templates:
Vidflow prides itself on providing an array of visually stunning templates. These templates are thoughtfully designed to capture the essence of romance, elegance, and joy. Whether you're in budget friendly markets seeking simplicity or a higher-end luxury markets desiring opulence, Vidflow offers templates that cater to every style and preference. These templates provide a visually appealing and engaging experience for couples and their loved ones.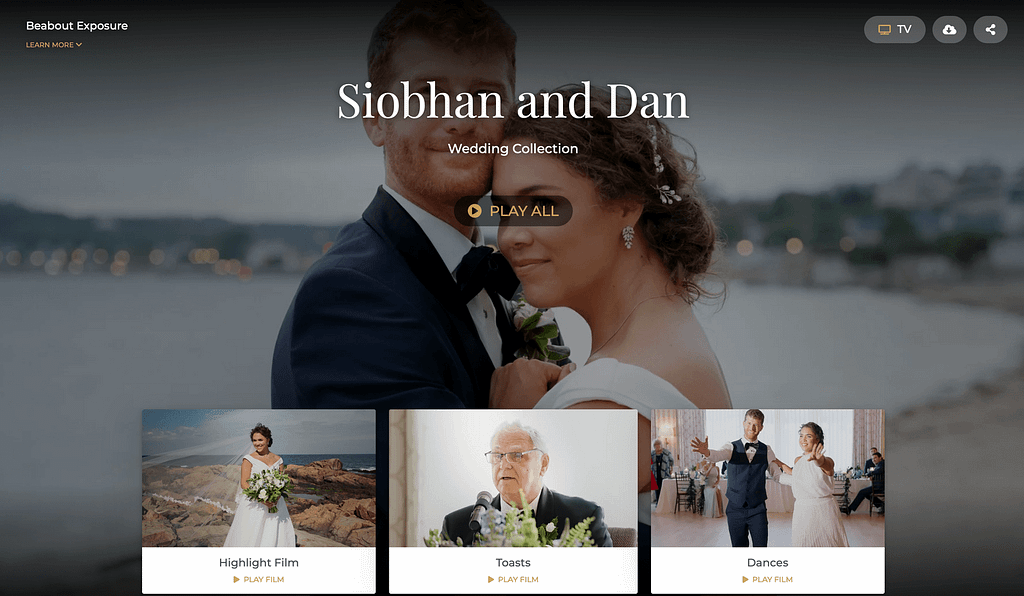 2. Multiple Films and Galleries:
One of Vidflow's standout features is the ability to upload and organize multiple films into galleries. Wedding filmmakers can conveniently showcase their full-length wedding film, highlight reel, or additional clips in separate galleries. This versatile functionality ensures that all aspects of the wedding story can be easily accessed and enjoyed by viewers, creating a comprehensive and immersive experience.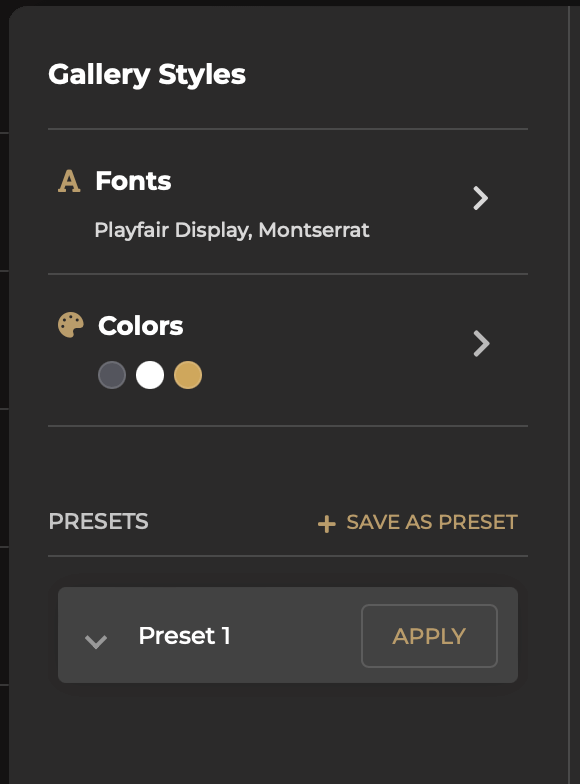 3. Custom Branding and Personalization:
Vidflow goes beyond being a simple delivery platform by allowing wedding filmmakers to create their own branded content. Through customizable options such as fonts, colors, and images, couples can match their wedding film galleries with their unique style and branding. This level of personalization adds an extra touch of sophistication and ensures a cohesive visual experience throughout the platform.
4. Seamless Sharing and Downloading:
Sharing wedding films with family and friends is a joyous experience, and Vidflow simplifies this process. With just a few clicks, couples can effortlessly share their films via private links, making it easy for their loved ones to access and view the content. Moreover, Vidflow allows seamless downloading of films, allowing couples to preserve their memories in high-quality formats for future enjoyment.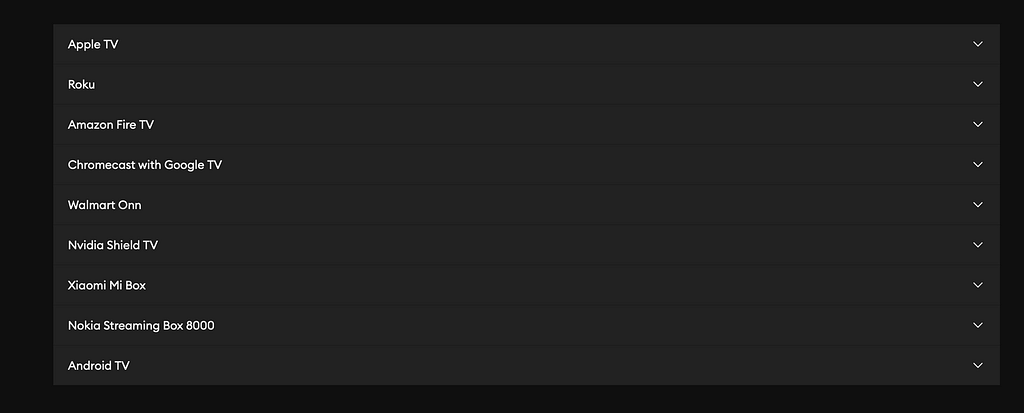 5. Device Compatibility:
Vidflow understands that couples and their loved ones may have various devices to enjoy their wedding films. With compatibility across platforms such as Apple TV, Amazon Fire Stick, and Roku devices, Vidflow ensures that films can be viewed on the big screen, providing a cinematic experience from the comfort of home. This versatility enables couples to share their wedding films on multiple devices, catering to the preferences of their viewers.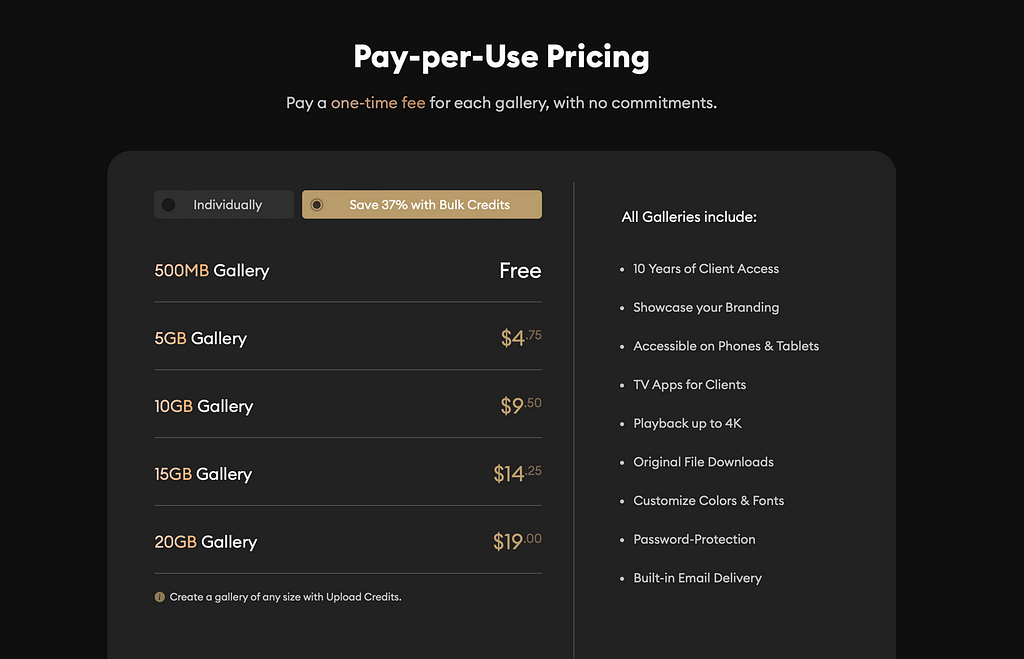 6. Customizable and Affordable:
Vidflow offers a highly customizable experience without breaking the bank. The platform provides various pricing options to suit different budgets, making it accessible for you at any price point. The flexibility and affordability of Vidflow make it an excellent choice for both couples and wedding professionals who seek a professional and polished presentation of their films. We personally buy everything in bulk and pass the costs over.
Vidflow is a wedding film delivery platform that stands out for its beautiful templates, flexibility, and ease of use. By offering customizable branding options, seamless sharing and downloading, and compatibility with popular devices, Vidflow empowers wedding filmmakers to create an unforgettable viewing experience for themselves and their loved ones. Whether you are a luxury couple or planning a wedding on a budget, Vidflow provides an elegant and affordable solution for showcasing and sharing your wedding films. Return home here.